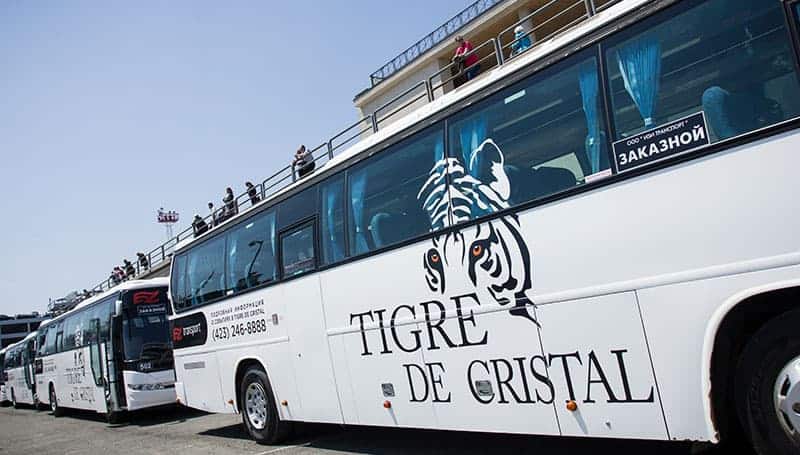 Do you want to rent a bus or a minibus for the means of children, employees or VIPs transportation? We will provide safe and comfortable transport right on time!
Do you suddenly need a bus, or perhaps you want to book it in advance? Contact us! We have vehicles especially for urgent cases, so we will provide the bus ASAP.
Learn more about bus rental at EZ TRANSPORT.
You can rent buses for small groups, such as 20-seats RENAULT MASTER or FORD TRANSIT (19 seats)
Especially for big groups of people, we can provide such buses as DAEWOO BH120F ROYAL CRUISER (43 seats), or KING LONG 6127.If even that amount proves to be not enough, we can always offer additional minibus for very good price.
You can rent bus for 12, 24 hours, or for longer periods, depending on your goals. Long-term cooperation brings you juicy discounts!
You can rent minibuses or buses anytime and any day! Our manager will consult you in any hour!
You can book a bus in the most suitable configuration for you. Need a fridge, a camp kitchen, the ability to charge gadgets? We will provide all of it by first inquiry!
You can rent a bus with driver to travel within the city, to other cities, towns or other locations of Russia and abroad.
You can choose a bus which suits your goals individually, whether it is wedding, birthday party, business event, staff delivery, sightseeing tour, delivery of schoolchildren to the camp or to the Olympiad, and much more.
What will you receive?
Compliance with all safety requirements for the transportation of passengers, including children transportation, and preparation of all necessary documents for each individual case.
European quantity of service.
Vast experience, professionalism of drivers combined with reliable transport, regular technical and medical inspections, that altogether guarantee the passengers safety.
A streamlined teamwork interaction scheme, thanks to which any situations on a trip are quickly resolved.
Modern buses from market leaders, equipped with air conditioning, seat belts for each passenger, anatomical seats – everything to make even the longest rides comfortable.
The buses are equipped with monitors and microphones inside.
All the drivers comply with strict dress code.
Flashing lights, special signs and plates – to meet all new traffic regulations for the carriage of passengers.