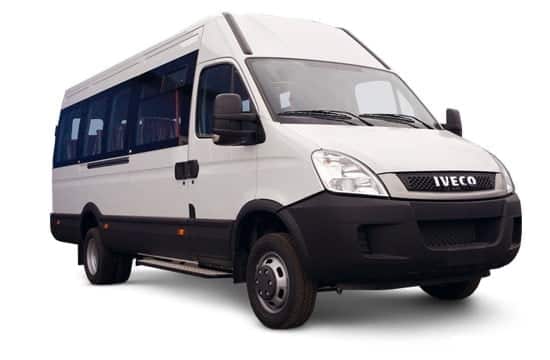 Bus with driver rental in Vladivostok for the means of weddings, graduation parties, or delegations
Bus with driver rental in Vladivostok for the means of weddings, graduation parties, or delegations
Do you need to rent a bus for graduation party or delegation?
Reliable, sturdy, multifunctional, modern, maneuverable – minibus Ford transit is all that. But more importantly, that bus currently is the most safe for passengers:
airbags and curtain airbags, road holding, sturdy mounts and three-point seat belts on passenger seats, lift assistance system and traction control.
The thermal and sound insulation have been considerably improved in the latest models of that vehicle, and only these models are chosen by EZ TRANSPORT for the means of transportation of our dear clients.
Stylish interior and adjustable seats allow you to spend time comfortably even during the longest of rides. Various options of seat layouts will make seating of your guests go according to all of your plans.
The increased carrying capacity allows transportation of heavy luggage alongside with passengers.
You also should pay extra attention to respectable look of that particular model. Renting that bus with a driver is perfect solution for business trips, excursions, as well as for various events.
To book a passenger minibus FORD TRANSIT, please contact our manager:
+7 (908) 440-58-50
Read More